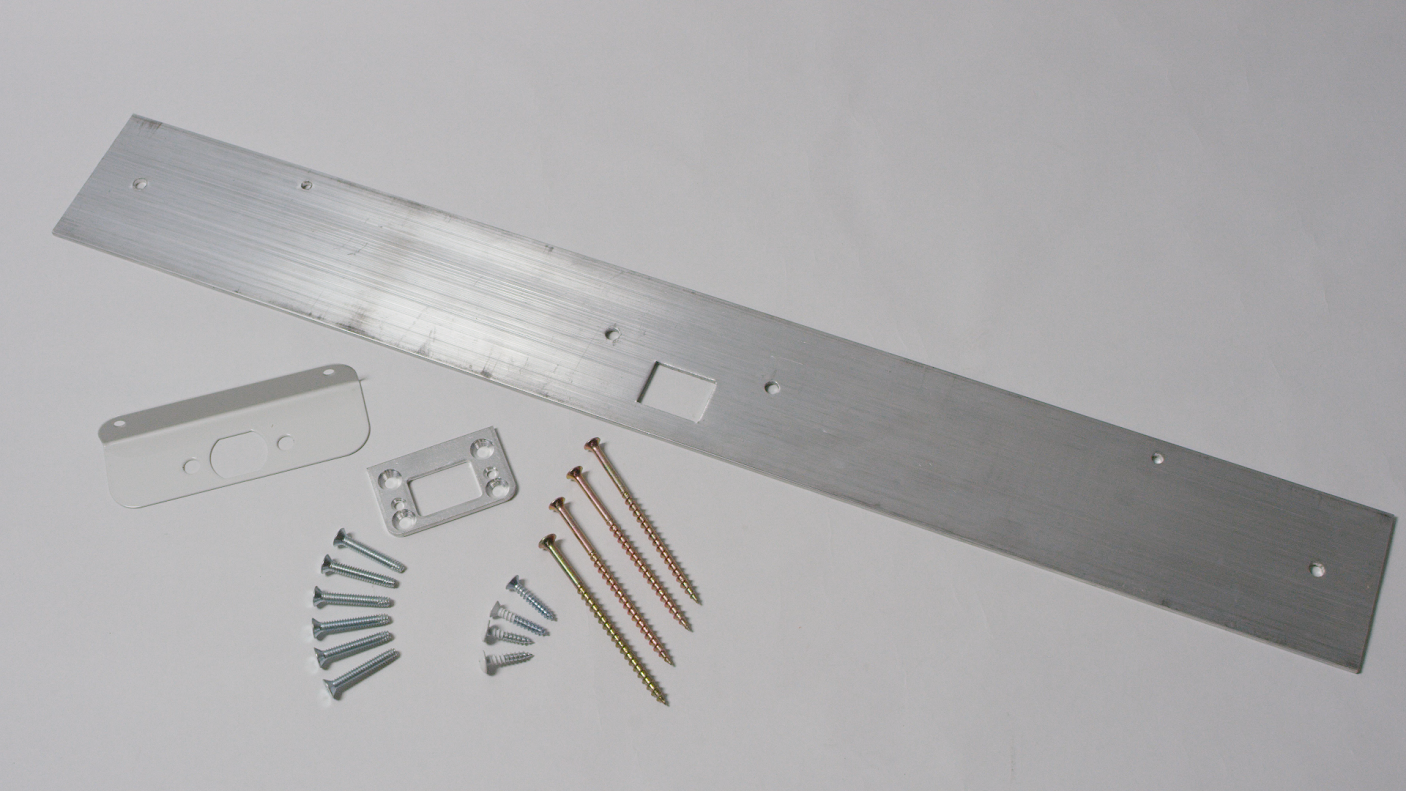 THE BEST SECURITY FOR YOUR DOORS
What is the easiest way for burglars to enter your home?  In most cases, it's your front door — in fact, the majority of forced home entries occur through the front door, even when deadbolted.
Alarm systems alone, although highly recommend, deter rather than prevent home invasions.  Once an intruder is in, they win.
The best form of preventative security is physical security, which involves reinforcing your doors and windows to prevent kick-ins and break-ins and keep the bad guys out.
Top Rated, Police Recommended Physical Security Solution – The Jamb Brace Door Reinforcer System from Physical Home Defense
The Jamb Brace Door Reinforcer System from Physical Home Defense is the most effective, police recommended door security solution available to keep bad guys out of your house.
The Jamb Brace Door Reinforcer is constructed from commercial-grade components that strengthens the weakest parts of your door – the frame, jamb, locks, and hinges – and is completely hidden within the trim. This system makes it virtually impossible to break down the door using physical force.
The Jamb Brace Door Reinforcement system has been tested to the hurricane impact standard of 350 foot pounds to endure the strongest of attempts to enter.
As veteran home builders, we developed the Jamb Brace Door Reinforcer System after a string of sexual assaults in our home town, in cooperation with the Overland Park, Kansas Crime Prevention Unit.  Our products are recommended by several law enforcement agencies and insurance companies nationwide.

TESTING & CERTIFICATIONS

INSTALLATION
Jamb Brace SD-68
New Construction Single
And Side-Lighted Door Unit
Jamb Brace SD-68
Retrofit Installation Of Single Door Unit
Jamb Brace RTO-1250
Retrofit Installation Of Side-Lighted Door Unit